By infusing our passion for lighting with the best products and practices, Commonwealth Landscape Lighting will fulfill your vision of light for your property.
We will surpass all current expectations and create an atmosphere of excitement for future lighting design.
We have over 30 years of experience in the landscaping industry. We employ both Certified Low Voltage Lighting Technicians and Massachusetts Certified Landscape Professionals. Our understanding of plant material and landscape construction allow us to identify the aesthetic needs as well as safety and traverse concerns of a property.
In short, we understand the unique challenges that are faced when adding light to the landscape.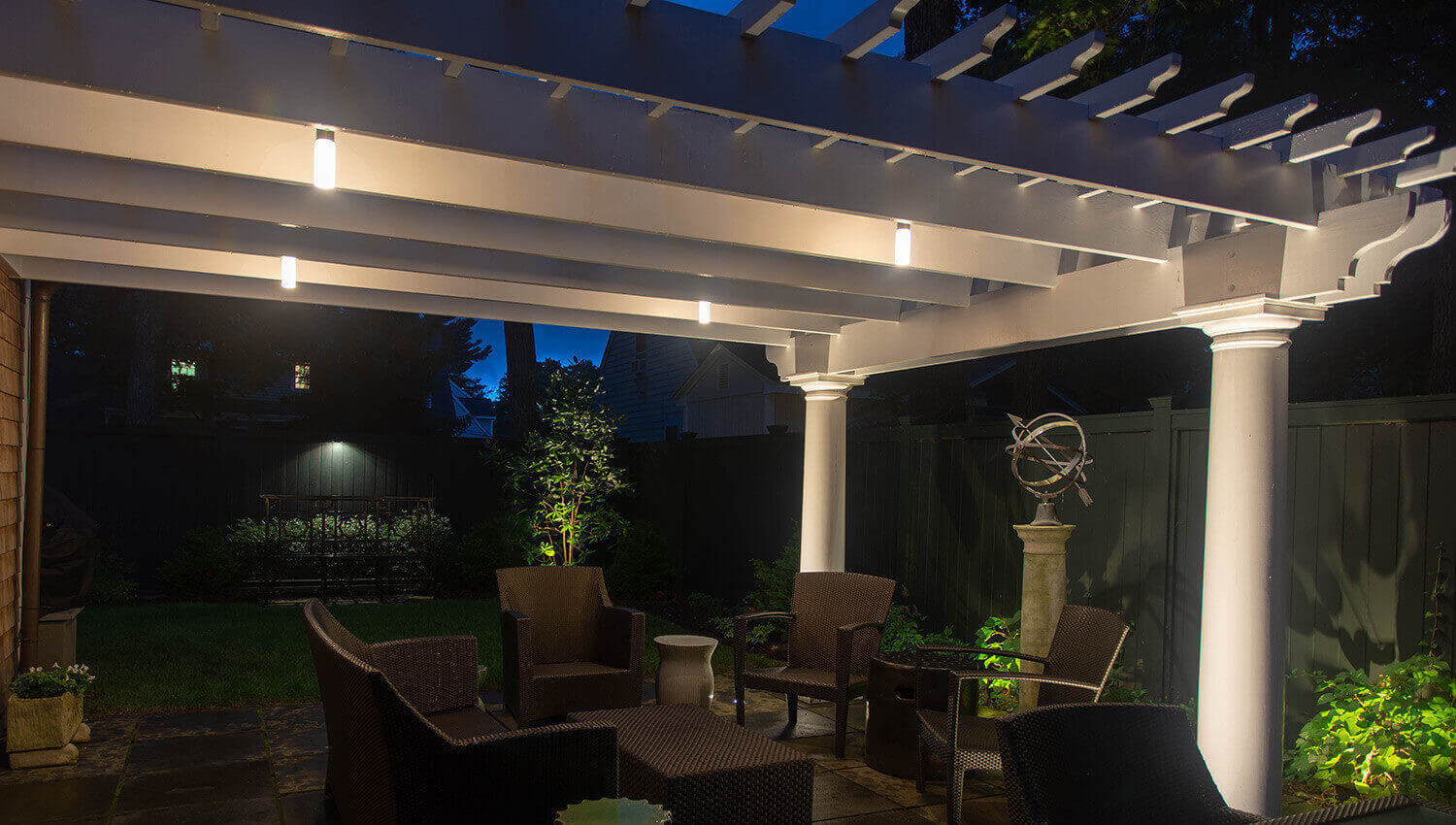 During the initial consultation, you will be asked, "Why are we lighting?"
Based on your answers we will discuss various lighting effects, types of light, fixtures and system control options which will bring about your vision with light. A detailed proposal will follow describing the selected fixtures, their purpose and locations; as well as transformer size, location and control method.
We use the industries best solid brass and copper fixtures featuring lifetime warranties.
All lamps are of the highest quality including replacement as well as integrated LED lamps.
Transformers carry a lifetime warranty and are sized appropriately for the demands of the system and future expansion.
All buried and aerial splices are made with brass or aluminum and then heat shrunk for a permanent water proof connection.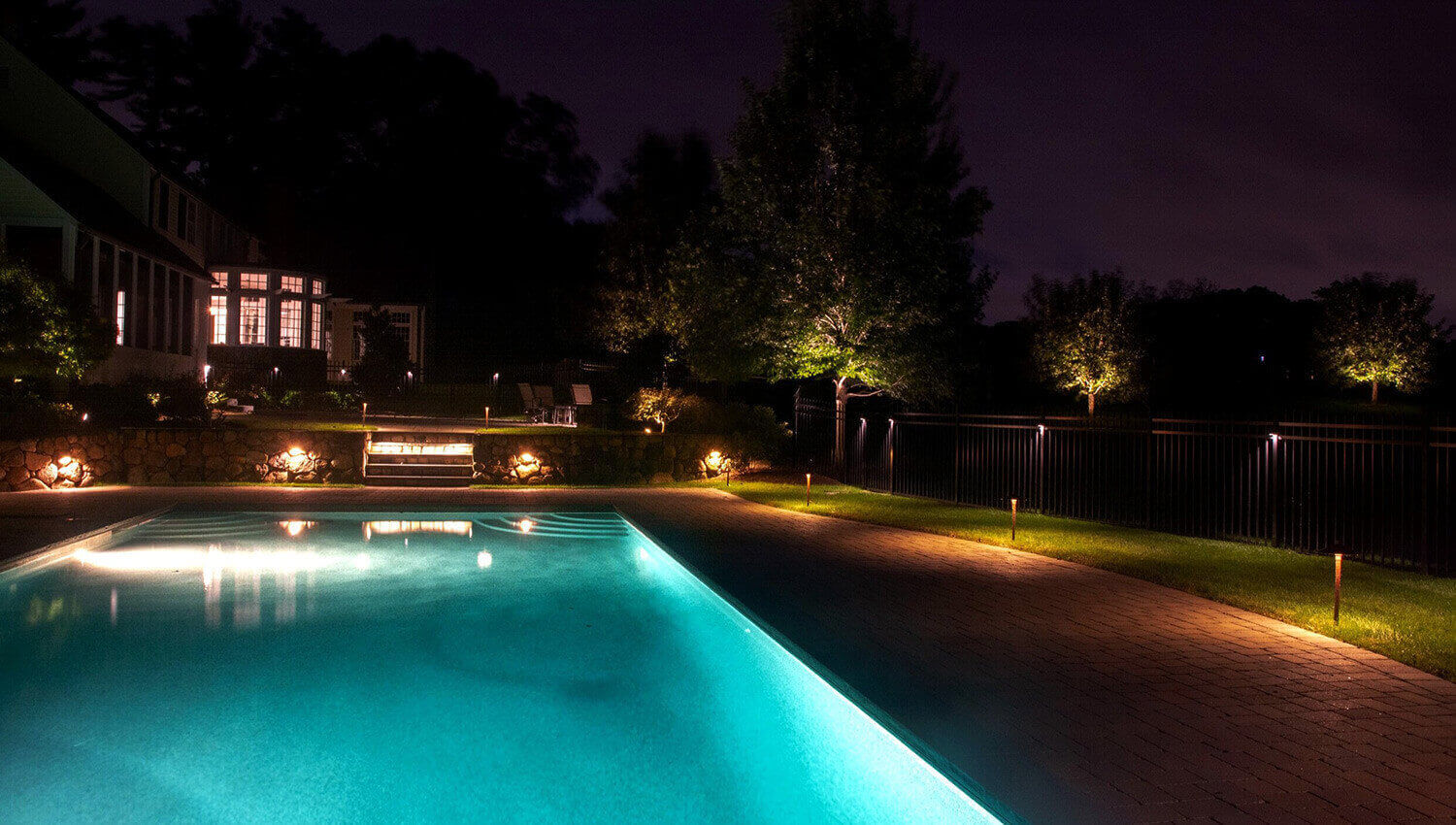 We would like to thank you for the superb job you did installing landscape lighting in our front yard. Our house looks even more beautiful at night with the up lights on the house and trees and the copper path lights. The lights also add a feeling of security for when we take the dog out late at night.
Your recommendations for this project were spot on. The final results totally exceeded our expectations. Your ability to work quickly and efficiently was greatly appreciated.
We look forward to working with you again when we are ready to install lighting in our back yard.
Russell and Kim Rusch Tewksbury, MA